Our shop in Luttach - Ahrntal - South Tyrol
---
Our roots
---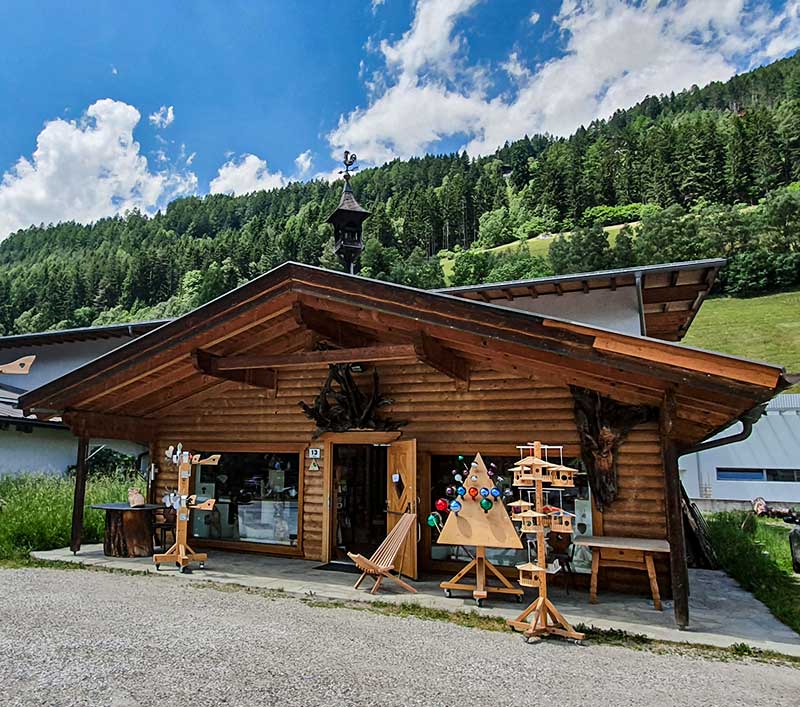 In 1978 the love for wood, this fantastic raw material, gave birth to Tiroler Holzschnitzerei, our woodcarving company. Gottlieb Mairhofer, its founder, led the company for many years, until he ceded it to his son Ivo, who has been leading the business with great enthusiasm for some years now. In his turn, Ivo managed to hand on his passion to his two sons, actively involving them into the company's work. Indeed, these young people are able to come up with new ideas and to lend the sculptures a contemporary look, thus giving a new impetus to an ancient tradition.
---
Arts and crafts in Ahrntal
---
One of the most traditional handicrafts of the Ahrntal is certainly that of woodcarving. Hundreds of years ago, people from Ahrntal began to use wood to create works of art. At that time, the valley was still populated mainly by mountain farmers. While in summer they had to work hard in the fields, during the long and snowy winters they had a break. During this leisure time, many used to carve statues out of wood, giving birth to true artworks. They were then sold to hikers who often walked by the farms during their excursions. These tourists were fascinated by these unique sculptures and took them home as a souvenir from the mountains.
---
Single piece production
---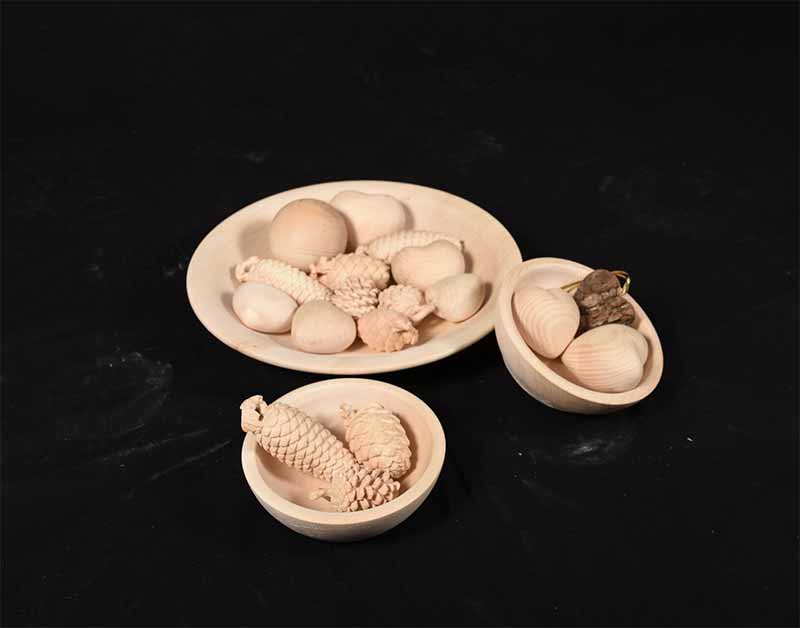 Tiroler Holzschnitzerei is your point of reference if you are looking for a personalized artwork. Many wooden sculptures that you will find in our online store are also available in our shop in Luttach in the Ahrntal valley. You will discover a wide range of souvenirs, gifts, nativity scenes, crucifixes and many other wooden works of art. Come and visit us in our shop in Luttach, which is located along the main street of the Ahrntal. We will be happy to answer any question and to advise you while choosing your woodcarving.
---
Christmas market in Altötting
---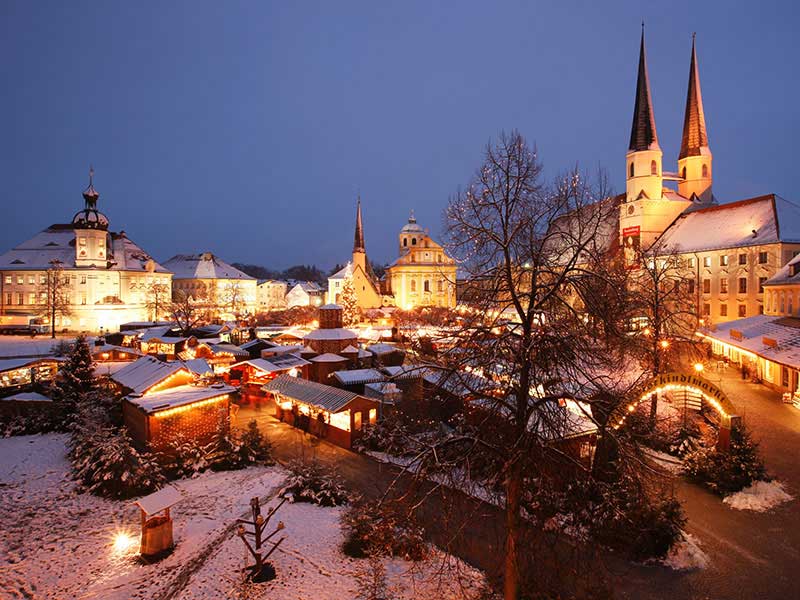 The Christmas market of Altötting is considered one of the most beautiful in Bavaria. Every year it is visited by over 200,000 people who love the incomparable pre-Christmas atmosphere. The Christmas market is located in the square of the chapel – which is an important pilgrimage site – and is surrounded by numerous sacral buildings in Baroque style. Since 1996, Tiroler Holzschnitzerei has formed part of the Christmas market of Altötting where it offers its products for sales. If you are looking for a unique wooden sculpture for your beloved ones, it is definitely worth it to pay us a visit there.